AN UNEXPECTED JOURNEY.
OUR FOUNDER
" I have had skin challenges for as long as I can remember, and Li Organics is a culmination of all the ups and downs of my very personal journey that I'm now so honored and humbled to share with you."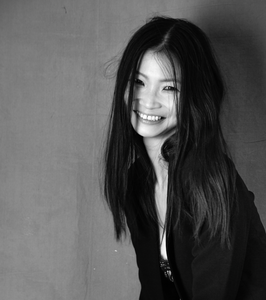 Q&A WITH OUR FOUNDER, LI
Q: Does the world Need Another Skin Care Brand?

Carolyn Li Ming Geh (Li): Yes! I created Li Organics out of pure necessity.

Ever since I was a child, growing up in Malaysia, my skin has been incredibly sensitive. I suffered from contact dermatitis, severe eczema and inflammation, and chronic urticaria for years. I often had wild and frequent reactions to everything from bug bites, to dairy products, to airplane soap, and even my own bedsheets.

In college, when I moved to Canada, my skin sensitivities only got worse. I tried everything I could to fix them, from cleanses and detoxes, to dermatologist prescribed steroid pills and ointments, and even expensive skincare products. Nothing worked for me and I would often feel pretty devastated, and wondered if I was ever going to find anything that would help.
In the end, I resorted to creating skincare solutions for myself. It took time with a lot of experimenting and trying different things. But with my background in experimental research and a lot of patience, I finally arrived at an effective solution.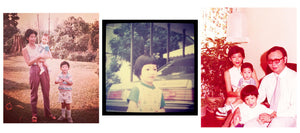 Q: What Specific Skin Problems Did You Have?

Li: Over the years, I learned that my skin was a reflection of my overall health. Whenever my body was rejecting something, my skin was always the first to react — whether it was new beauty products, gluten or dairy, or even medicine.
I would have severe pain, days-long eczema outbreaks, angry, red inflamed skin, and at one point I even experienced a side effect of epithelial thinning (thinning skin) due to the overuse of corticosteroid creams.
Q: And As You Were Dealing With Your Skin Issues, You Started Modeling, Right?

Li: That's right. I never dreamed that I would become a model, but while I was getting my Masters Degree in Neuromechanics, I was unexpectedly scouted to be a double for a television show, and that eventually lead to a contract with a top modeling agency in New York (WOMEN Management and later, FORD Models).

I've always thought being a model has been the most ironic occurrence in my life, since I struggled with my own skin and appearance for so many years. To add to the irony of it all, I was quickly doing magazine photo shoots, runway shows, advertising campaigns, and a lot of traveling. I would be going from one full face of makeup to the next.
So, prioritizing my skincare became even more difficult yet even more important. I was also working with the top makeup artists in the industry, so we had endless conversations about beauty, skincare, self care, and nutrition.
Q: So What Finally Worked?

Li: In the end, I had to go back to my roots. Growing up in a tropical paradise, I always knew that nature and health were directly correlated. I also had a mother and grandmother who knew generations of beautiful botanical based beauty traditions, which they passed on to me.

I decided to learn as much as I could about naturopathic medicine, why organic mattered, why certain ingredients were harmful to our skin and to our body and, what ingredients were beneficial and nourishing to our skin. I began working on formulas, testing each one till we got it right (along with my team of skilled chemists), just like I had done while in college.

Combining nourishing antioxidant rich botanicals, synergistic formulations, traditional methods passed down from my grandmother; all of these confirmed by the latest in scientific research findings, I eventually arrived at something that truly helped my skin be healthy. I finally found a combination of various plants and herbal distillations, and learned how they worked in synergy together to feed and nourish the skin, and soon my face and body began to heal and glow again. Friends and family started to comment on the changes they noticed too.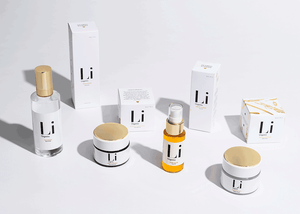 Q: Do You Actually Make Any of Your Products in SouthEast Asia?

Li: We do!
We work with local skincare artisans in Malaysia, where our Radiating Rice Pebble Mask is handcrafted in small batches using ancient, traditional methods. We take no shortcuts to create the best product possible and you will notice this in the results with your skin.

Southeast Asia is also blessed with fertile volcanic and alluvial soils, abundant rainfall, and generous sunshine, making it a spectacular treasure chest of plant ingredients. So in addition to making some of our products there, many of our key ingredients are also sourced from South East Asia-like guava fruit, turmeric root, cajeput, tamanu, vetiver, rice, and coconut. These plants are supremely rich in the antioxidants, fatty acids, and nutrients our skin needs to thrive and we are so proud to include these in our formulas.

Q: What Is Your Hope With Li Organics?

Li: It's an honor to share Li Organics with the world. These products are the very best nature and our traditions have to offer, and I'm confident that they will nourish and feed your skin what it needs for that radiant, healthy glow.

My promise is that we will never compromise on the quality, source, or safety of our ingredients, and you'll certainly see that in the results!
Shop Li Organics